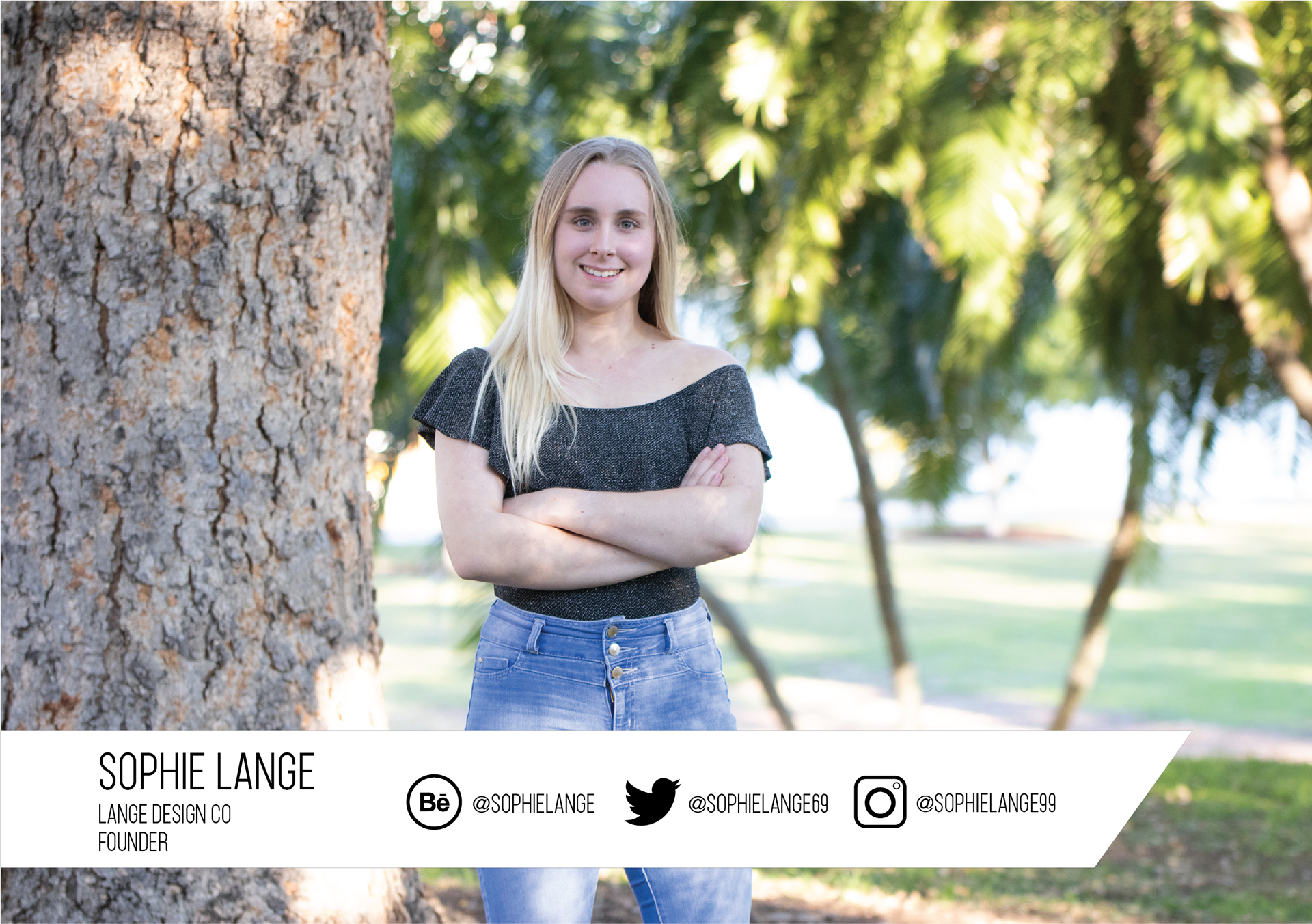 Sophie Lange

is a Brisbane based Graphic Designer and upcoming entrepreneur. In 2016,

Sophie

attended a course for Photography and Graphic Design at TAFE Queensland and is now currently studying a Bachelor of Design at Queensland College of Art. Sophie's passion for design started from a young age, disguised as drawing and collage. 
Throughout her secondary education at Craigslea State High School in North
Brisbane, she studied creative classes such as Graphics, Film and Television, and Dramatic Arts. Her studies and passion for creativity came together to lead her into the direction to fulfil a career as a Graphic Designer. 
At the end of her senior year,

Sophie

started her own online business
Lange Design Co
. to originally display her work, which then brought clients forward for her insight.

Sophie

has worked a lot on brand developments for small businesses and sole trading across Australia ranging from all different industries, such as; hairdressing, beauty, writing, psychology, health and fitness, and fashion.

Sophie

is now currently working for the Brisbane Lions as an in-house Graphic Designer.
​​​​​​​
Sophie

is proficient in the following applications;
- Squarespace Web Development